Thursday Night! Event Change! Instead of Zen Gardens, CAB will be doing a De-stress Room!
This will be in the Hoff Hall Conference Room from 7-9.
Included in this lowkey room will be: a nature documentary, board games, pottery you can paint yourself, fidget toys you can take home, and some hot chocolate/tea! This is a great way to de-stress after the long week of midterms and have some fun!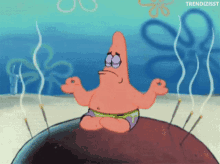 Friday: Pumpkin Scavenger Hunt starting at 8pm in the Campus Center.
Meet at SGA Room before starting.
Saturday: Fright Fest at the Great Escape!
We are leaving Castleton at 3pm and returning around 10.
You must have a ticket from CAB to attend.